Infatuation Scripts – By Clayton Max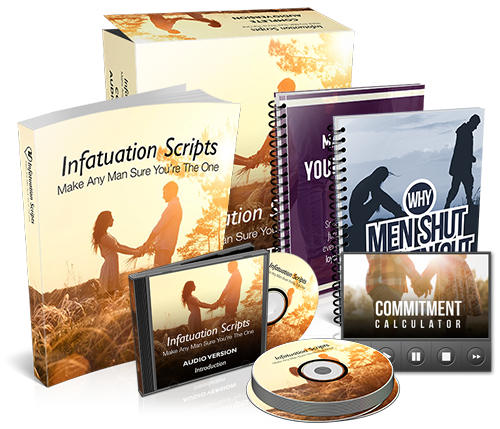 This program, based on cutting-edge psychology and research from the frontiers of brain science, reveals how a man's "infatuation instinct" overrides his feelings of doubt and hesitation, takes away any logical reasons he has for holding back, and makes him absolutely sure you're the only one for him.
In it, you'll learn the three keys to activating a man's infatuation instinct, the biggest mistakes women make which cause him to pull away, and exactly what to say to change the way he feels about you, including 96 word-for-word scripts.
It works for any stage of a relationship, whether you're just getting to know each other, you've been dating for years, you're married, or your relationship has ended and you want to get him back
… and it shows you how to do it all from a place of authenticity, where you never feel like you're playing games or trying to manipulate him.
This program comes with a 107-page PDF, with versions for Kindle and iBooks, an audio edition for those who want to listen in the car, while exercising or out for a walk… and an optional video version for those who learn more visually.
It includes never-before-seen bonuses like The Commitment Calculator, Make Any Man Yours For Life, and Why Men Shut Women Out
Click Here to Purchase Infatuation Scripts
The 5 Love Languages – By Gary Chapman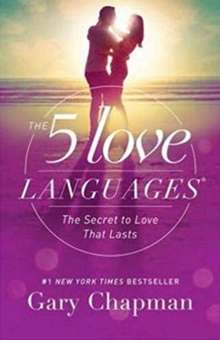 Over 12 million copies sold!
A New York Times bestseller for 10 years running.
Falling in love is easy. Staying in love—that's the challenge. How can you keep your relationship fresh and growing amid the demands, conflicts, and just plain boredom of everyday life?
In the #1 New York Times international bestseller The 5 Love Languages, you'll discover the secret that has transformed millions of relationships worldwide. Whether your relationship is flourishing or failing, Dr. Gary Chapman's proven approach to showing and receiving love will help you experience deeper and richer levels of intimacy with your partner—starting today.
The 5 Love Languages is as practical as it is insightful. Updated to reflect the complexities of relationships today, this new edition reveals intrinsic truths and applies relevant, actionable wisdom in ways that work.
Includes the Couple's Personal Profile assessment so you can discover your love language and that of your loved one.
Click Here To Purchase 'The 5 Love Languages' On Amazon
The Seven Principles For Making Marriage Work – By John Gottman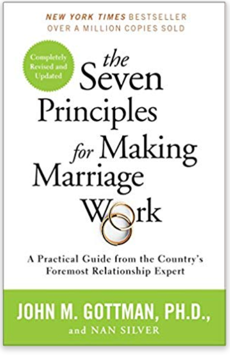 With more than a million copies sold worldwide, The Seven Principles for Making Marriage Work has revolutionized the way we understand, repair, and strengthen marriages.
John Gottman's unprecedented study of couples over a period of years has allowed him to observe the habits that can make—and break—a marriage. Here is the culmination of that work: the seven principles that guide couples on a path toward a harmonious and long-lasting relationship.
Straightforward yet profound, these principles teach partners new approaches for resolving conflicts, creating new common ground, and achieving greater levels of intimacy.
Gottman offers strategies and resources to help couples collaborate more effectively to resolve any problem, whether dealing with issues related to sex, money, religion, work, family, or anything else.
Packed with new exercises and the latest research out of the esteemed Gottman Institute, this revised edition of The Seven Principles for Making Marriage Work is the definitive guide for anyone who wants their relationship to attain its highest potential.
Click Here To Purchase 'The Seven Principles For Making Marriage Work" On Amazon